Early in the 1920s, the Clermont COGBF began when Elder and Mother Scippio contacted Sister Janie Watts who had been saved in Lake Wales. Brother George and Sister Mary Goliday soon joined the outreach and held services in their Mohawk home. A tent was pitched and many souls were saved. In 1929, Bishop Aaron Matthews, Sr. built the first sanctuary and Elder H. K. Charles was appointed the pastor.
In 1934, Ruling Elder George Robinson came to Belleview preaching "holiness or hell." He said that it was a hard fight but that the Lord enabled him to establish an everlasting peace in this little town. Bishop Aaron Matthews and others also came to his aid to help build a house of God. Elder Willie Mann, Sr. was the first pastor.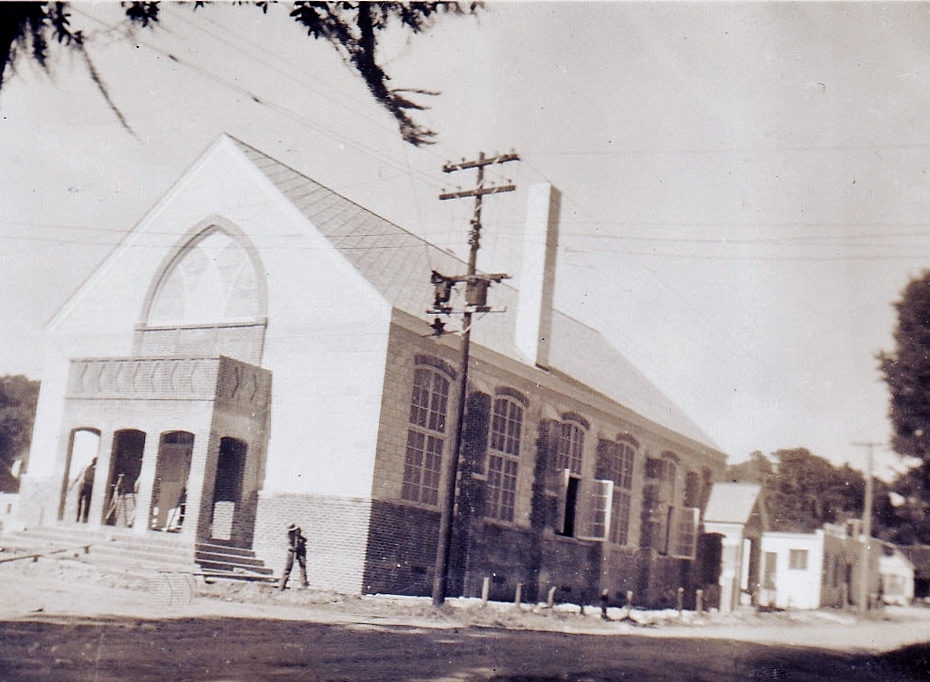 The Ocala church began with the following early members: Rufus and Alice Gore, Dovie Jones, John and Catherine Jones, Elder M. H. and Dollie Hart, Betty Wright and Elder Willie and Louise Mann. They met in a frame building that had a tin roof and it was dedicated in 1935.
The first General Assembly was held there in 1941 after the National Church migrated from Alachua. Early in the 1940s, the building was torn down and the Temple was erected.Mother Viola McKinney went door-to-door witnessing to the lost and founded the Leesburg COGBF. She was joined by Mothers Anderson and Tommie Larmour.
In 1945, Elder Charlie Jiles ran a revival in Leesburg and Mothers Marie Lee and Susie Holts were saved. Elder Jiles then established a mission that was cared for by Elder Mack Williams and Mother McKinney. That church was completed in 1947 and Elder Benny Summers was appointed the first pastor.
In 1946, Elder Charlie and Ruth Jiles founded the Groveland church in their home. They later moved to a store-front building before worshiping in the old, relocated Yalaha building in 1953. The new edifice was built in 1981.
The Webster church was started in 1951 under the ministry of Elder Mack Williams. He started in a cafeteria before moving to a tent. Bishop Matthews then ran a revival and Sister Margaret Williams and Sister Lorene Ford were saved. The church was turned over to Brother Alfred Thomas, Elder Asbury Floyd and Elder Bennie Summers and the work of the Lord continued.
In 1950, the Eustis COGBF began when Sister Gertrude Hayward accepted Christ. Her mother, Sister Macey Bentley Clay got saved later and they worshiped in Leesburg. In 1958, Sister Clay sought out a place to worship in Eustis and a local mortician, Mr. Glover Johnson let them use the building rent free. They only paid the utilities and this new COGBF was born.
The Winter Garden church was started in 1962 when a small group went house-to-house praying for others which prompted the Clermont pastor, Elder D. H. Henry to pitch a tent there. The tent was taken down and a church was built and dedicated in 1963.
The Brooksville church was started in 1982 when Elder Evens appointed local district ministers to areas in which there was no COGBF. This appointment was given to (the then) Minister James and Gwendolyn Ware. They started prayer meetings from house-to-house and the Brooksville COGBF was born.
Elder Evens also sent Minister Ware to Wildwood to replace a minister who had fallen sick after laboring there a year. The Wildwood vision is still alive under the leadership of Minister Jeremiah Ware and his wife Lady Sandra. In February of 1988, the district elder approved Deacon and Missionary Howard Bedford to start a prayer meeting in the home of Deacon and Sister Joe Ellis and the Crystal River Mission was born.
The first district superintendent was Bishop Aaron Matthews, Sr., followed by District Elder Pershing Hill, He was followed by Moderator Charles A. McKnight, who was the third district elder. The fourth leader was District Elder W. H. Livingston, who was followed by Elder R. L. Evens, who served until his passing. Bishop James E. McKnight, Sr., (pg. 26) then served for two years before Ruling Elder James T. Ware, was appointed and still serves today.
The presiding pastors and churches include: Ruling Elder James T. Ware, (Ocala and Belleview); ; Pastor Donnie Ford, (Webster); Pastor James Marvell Wright (Eustis); Pastor Andrian Jones, (Winter Garden); Pastor Jerome Douglas, (Groveland); Pastor Jeremiah Ware, (Leesburg); Pastor Gary Miller Sr., (Yalaha); Pastor Howard Bedford, (Crystal River); and Pastor Malachi Fogle, (Brooksville)