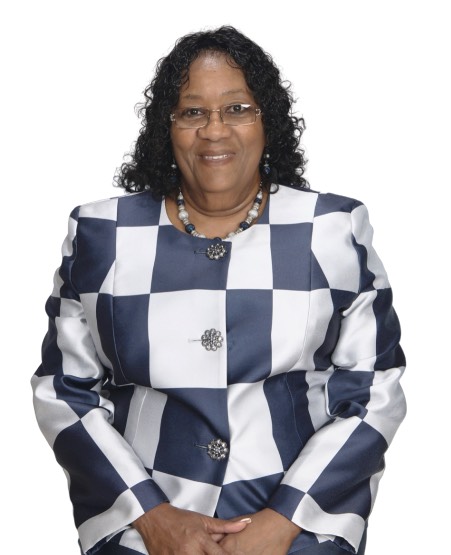 Proverbs 31:10 says – "
Who can find a virtuous woman? For her price is far above rubies."
Lady Gwendolyn Yvonne Cooper was the second of five children. Lady Ware was raised in Leesburg, Florida where she attended Mt. Olive Missionary Baptist Church in Okahumpka, Florida. On August 26, 1972, Lady Ware married Dr. James T. Ware. Their union brought forth four children (James Jr., Jeremy, Johnnie, and Lisa) and several grandchildren.
Lady Ware has diligently and faithfully worked alongside her husband pastoring several churches. Presently, Prophetess and Dr. Ware serve as the leaders of the Ocala Temple Church of God by Faith, Inc. and the Ocala District.
Lady Ware has severed as Sunday School Teacher, Youth Council Advisor, Home Mission President, and Women's Ministry President within the COGBF, Inc. body leaving her spiritual foot prints on the hearts of all those she has come in contact with. Lady Ware is the founder and President of Perfecting Ministries, Inc. and the Ocala District Women's Ministry were she renders counsel and spiritual guidance. Lady Ware is the epitome of a servant of faith, courage, dedication, and humility.
Lady Ware attended Central Florida College where she received her certification as a Pre-School Teacher. Lady Ware worked for the Marion County School Board. Lady Ware attended the Institute of Theology and Ministry where she received her Associates Degree in Biblical Theology.