The Great Commission
Go ye therefore, and teach all nations, baptizing them in the name of the Father, and of the Son, and of the Holy Ghost: Teaching them to observe all things whatsoever I have commanded you: and lo, I am with you alway, [even] unto the end of the world. Amen. St. Matthew 28:19-20

Mission Statement: The Global Missions Department is committed to spreading the gospel of Jesus Christ to the world and expanding the footprint of the Church of God by Faith by planting churches in new territories.
Vision Statement: The Church of God by Faith Missionary Endeavor envisions each local church expounding its boundaries through the implementation of a myriad of outreach ministries with the express motive of winning souls to Christ. We encourage each local church to have a missionary endeavor that will embrace different strategies that will stimulate and motivate church growth. We believe that growth will be imminent if we fulfill the great commission.
Goals
To make fishers of men.
To enhance spiritual growth and enrichment.
To promote and encourage outreach ministries.
To support ministries, revivals, and missions.
Objectives
To provide instructions for outreach
To provide and opportunity for missionaries to become effective.
To incorporate lessons with activities to provide training.
To provide lessons for the promotion of missionary knowledge.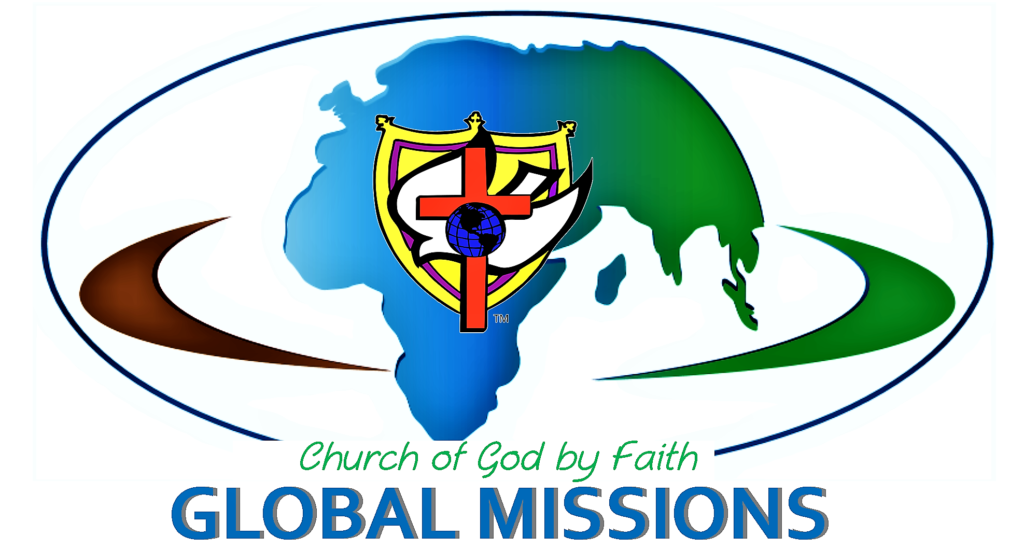 Elect Lady Missionary Shelia Fay Jones
"If my people who are called by my name, shall humble themselves and pray, and seek my face, and turn from their wicked ways; then will I hear from heaven, and will forgive their sin, and heal their land." II Chr. 7:14
Missionary Sheila Fay Jones is the 11th child born to Mother Catherine Dortch and the late Rev. Claude Dortch. She was educated in the public school of Crestview, Florida graduating with Academic Honors of her high school class. She also graduated from Troy State University-Florida Region at Eglin Air Force Base, Florida, receiving her Bachelor of Science degree in Business Management and her Master's degree in Public Administration. She is married to Elder Andrian L. Jones and they have three children, Andrian II, Shayla and Kayla.
On Friday, April 18, 1980, she accepted Christ into her life, thus beginning her walk with the Lord. In 1991, she accepted the call of God into the ministry. Through much prayer, fasting, studying the Word of God, and being under the tutelage of God-fearing, Spirit-filled mentors, God has defined her specific call in missionary and evangelism. He also uses her in the ministry of praise, worship and intercession, and the gifts of healing and helps.
On July 2010, she was consecrated and licensed as a missionary in the Church of God by Faith, Inc. under presiding Bishop Dr. James E. McKnight, Sr. Missionary Jones is a member of Believers United Church of God by Faith in Winter Garden, Florida, where her husband is serving in the capacity of Pastor under the leadership of Ruling Elder, Dr. James T. Ware.
Missionary Jones is presently serving in her local church as Youth Advisor, Praise and Worship Leader and Food Ministry Coordinator. Also, she serves on the Ocala District as the Global Missions President and Vice-President of the District Choir. Lastly, she serves on the National level as Secretary for the Global Missions and Evangelism Department.
Her heart's desire is to be a totally yielded vessel unto God, to preach the gospel so that people will be won to Christ, to encourage and build up the people of God in the Word, and to teach them how to prayerfully and skillfully use their God-given weapons so that they will become courageous, conquering warriors in the Kingdom of God.
Evangelist Myra Hickley Montgomery
"In the same way, let your light shine before others, so that they may see your good works and give glory to your Father who is in heaven." Matthew 5:16
Evangelist Myra Denise Hickley Montgomery was born in Daytona Beach, FL to the late Elder Luther C. Hickley and Larla Henry Hickley. She has one daughter Tyra Alexis Montgomery and two sons Roderick (Brittany) Montgomery, II and Donaldson Lord Montgomery. She also has three grandchildren. Her grandfather was the late Donison Henry. He was a man of great faith and he led their family to become a part of COGBF. His mother and Bishop Aaron Matthew's mother were sisters. He was also Emeritus Bishop McKnight's district elder. She has three brothers Michael, Wendell, and Pastor Luther Hickley, and three sisters Carmen, Angela and Larla Gail Hickley (deceased).
Growing up in the house of nine, her parents always helped others. There were times when other people lived with them. Whether they were a family member or just someone in need of help.They fed and clothed people. Whatever their hands found to do, they did it.
Myra was born and raised in the Church of God by Faith. She has served as President of Home Mission, a member of choirs and praise teams. She started two Women's Ministries and has been President of the Program Committee. She has also worked as a Sunday School Teacher, and in the Youth Department and even cleaned the church.
Currently, Myra is the Vice President of the Ocala district home mission department. She has served in the church all her life and has always been involved in outreach. To learn more about Myra and her passion for outreach click here : Myra's Passion for Outreach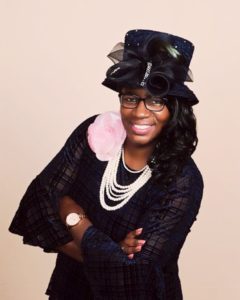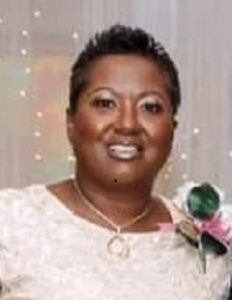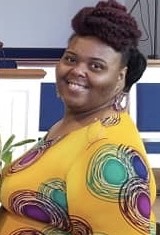 Elect Lady Missionary Shelia Jones
President
Evangelist Myra Hickley Montgomery
Vice President
Sister Kanita Grant
Secretary